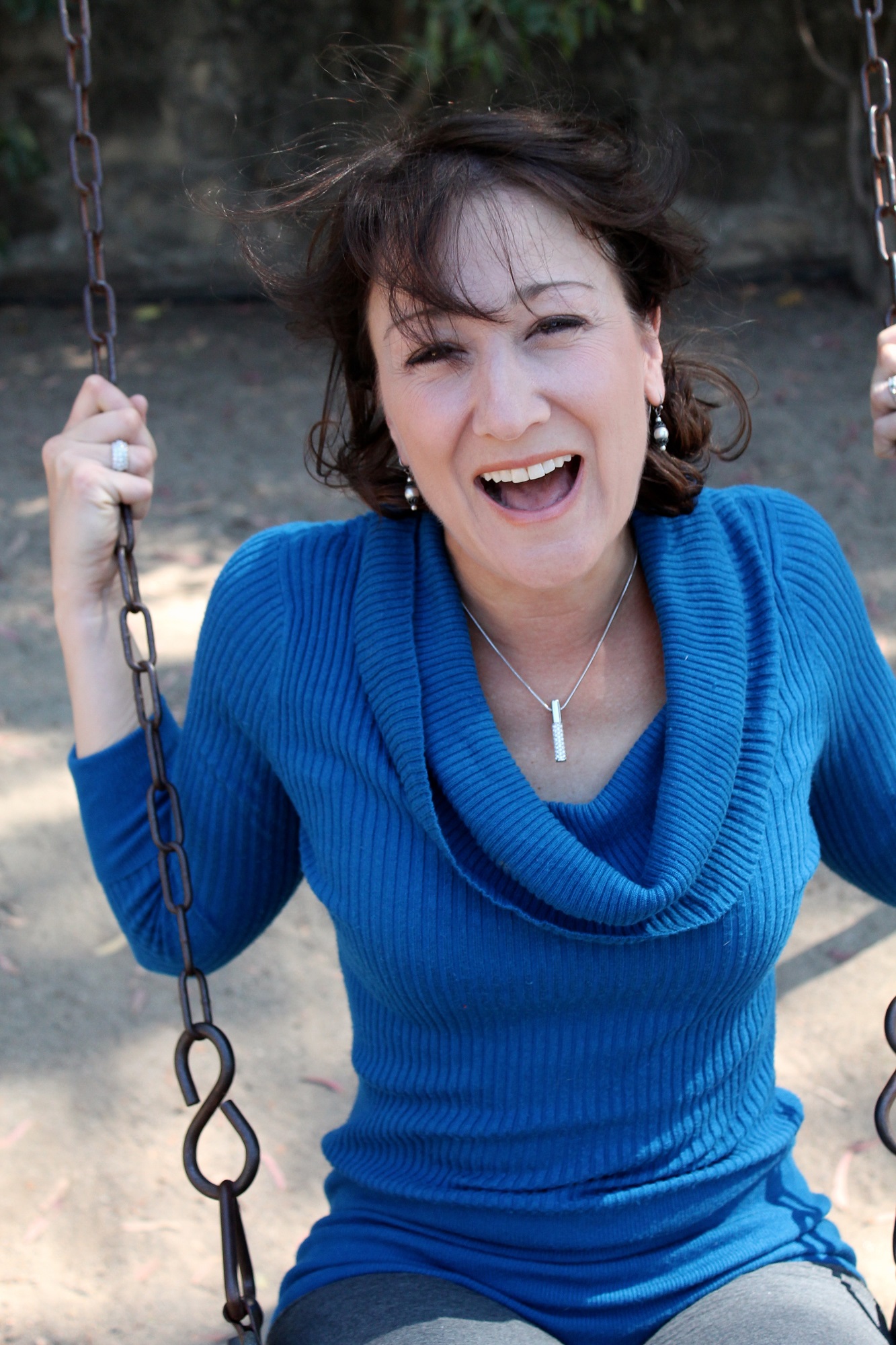 Why hire Kathy?
As a triple Capricorn, Kathy is notoriously on time. That means early. And you know she won't miss the conference because she had perfect attendance from first through 8th grade.
As a former actor and improvisation performer, Dr. Gruver is comfortable with every audience and infuses her talks with humor and a touch of personalization.
Kathy is tenacious. In first grade, Kathy was the "headstand queen"; she just wouldn't fall down. In fact, when the class was over, she still hadn't come down, and the instructor had to pick her up and put her right side up again! She can still stand on her head to this day.
Kathy is flexible and easy to work with. As a trapeze artist, you have to be.
Interesting facts...
Kathy has worked as a grocery clerk, a nanny, an account exec, an administrative assistant to the Vice President of an eco-resort company, a production manager and associate producer, an actor, an artist's model, a magician's assistant, a pizza maker, a housekeeper, a massage therapist, and a hypnotherapist. She has married a dozen couples and has helped deliver eight babies.
Dr. Gruver is a trapeze artist and hip hop dancer.
Kathy once performed gymnastics in a gorilla suit for a conference.
She is an only child, but is very good at sharing (everything other than food).
Kathy, now a nutrition educator and anti-GMO/no soda proponent, was once a member of the Church of Mt. Dew.
Kathy has never had a cavity.
Huge football fan. Go Steelers!
Very very very Type A, but she can meditate. She'll teach you how, too.